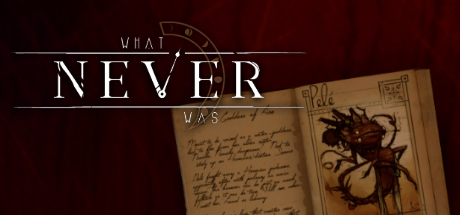 What Never Was
Genres:
Indie
Adventure
Free to Play
Casual
ABOUT THE GAME



Sometime in the late 2000s, Howard James Wright - an old but kind man - perishes. Leaving behind him many adventures, relics he's collected over the years as well as books authored, he is also leaving Sarah, his granddaughter behind.
Having to shoulder the arduous task of clearing out her grandfathers attic, she is soon to find that not everything about her grandfathers attic is what it seems.

What Never Was is a short, story-driven first-person game focused on exploration and puzzle-solving.
You play as Sarah Elizabeth Wright, exploring through your grandfathers attic, solving small puzzles and uncovering the story through gameplay. What Never Was aims to combine the gameplay of classic point-and-click games with the control schemes of modern adventure and walking sim games.
It is inspired by the likes of Myst, Indiana Jones and The Longest Journey and borrows themes from folklore, Norse mythology, and works from authors like H.P. Lovecraft.
The game is the first solo game and passion project of game developer Acke Hallgren with the support of a handful of supportive creatives.
6.5/10. The game offers unique mechanics and a few puzzles here and there, and despite the serviceable voice acting and somewhat clunky controls, it definitel...
Read more