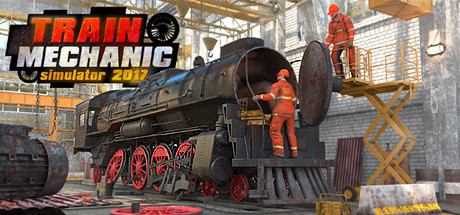 Train Mechanic Simulator 2017
Genres:
Strategy
Indie
Casual
Simulation
ABOUT THE GAME
https://store.steampowered.com/app/1773220/Train_Mechanic_Simulator_2022
Take Your Opportunity As Real Train Mechanic.
Find locomotives around game world that needs your help and repair them in one of 3 workshops localized in huge 25 km2 open world.
You will be face all types of damages in all genres of trains: Diesel, Electric and even Old-School Steam units.
9 trains to repair in all types: Steam, Electric and Diesel

open 25 km2 world full of railways and different locations

3 workshops with more than 1000 parts to repair

unique Economy System – you will decide about strategy of repair and ROI of it
15 Jun 2021
OK i wanna start this off as saying i havent 100% completed the game before so take what i say with a grain of salt. also this will be both a review and a expre...
Read more
31 May 2021
So, 6 hours in, I think I get the point. It is a little bit of a "rinse/repeat" type game, but so far I'm still having fun. I mean, not like edge-of-my-seat, "o...
Read more