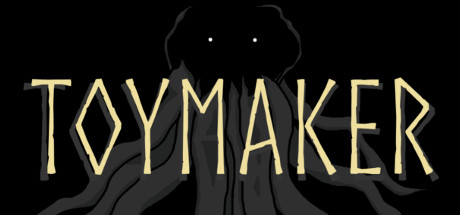 ABOUT THE GAME
Have you ever heard about the Toymaker?
Story
In Toymaker you take on the role of Pale, a goat herder, equally feared and shunned by your own people. When you were a child, the Toymaker came for you, and you made him go away. You made him flee up to his mountain, and he hasn't been seen again since then.
But lately strange things have started to happen. The animals around the foot of the peak are moving closer and closer to the village.
The midwinter night will soon be here once more.

Gameplay
Traverse a dark, twisted world unlike anything you've ever played before, where you can meet crafty gnomes and proud reindeer.

10+ hours of dynamic, ever-changing story, with much more to explore outside the well-traveled paths.

Fight weird things created from darkness and light, in a place where healing is never fast and wounds take a long time to mend.

Choose classes for your followers, to complement their strengths or to battle their weaknesses.

Make choices that influence the people in this world. Everyone can die, even you. Every path affects your characters, shaping their story and twisting the game.

How much will you sacrifice to see the end of your journey?

End
This game is a three year long labour of love. Everything is handcrafted, from graphics, to design and music. Hopefully you will enjoy the result.
Toymaker uses the classic RPG maker 2003 engine as the stone to carve its saga on. Polishing and breaking it, until something unique was made.
Thank you for your time.