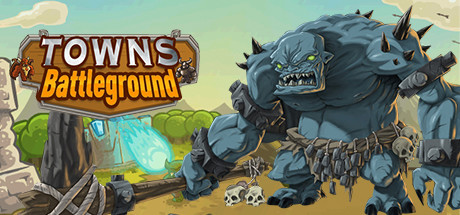 Towns Battleground
Genres:
Strategy
Adventure
Free to Play
Casual
ABOUT THE GAME
Game background
1. Towns Battleground is a towns strategy game. Defend the town and crush the enemy.
2. Unlock new heroes and improve them to defeat enemies. Upgrade the castle and unlock more features.
3. Develop your own strategy to defeat the enemy. The characters have different skills, so you can use different tactics to defeat the enemy.

Game play
1. The stronger your Towns is, the more formidable your enemies will be. Strengthen your castle to win the war.
2. Flexible use of tactics to improve their forces, the more strategic the easier to complete the task;
3. Cavalry, infantry and archers can be combined flexibly to maximize the strength of your army.

Game Features
1. You have your Towns, your army and your knights. The Towns is under attack. You need to arrange an army to protect the Towns.
2. From the characters to the buildings, the style is cool, everything carefully drawn and deeply rooted in the human psyche;
3. Easy to operate, defeating enemies will explode with various rewards and jewels that you can use to buy new cards and increase your combat effectiveness.