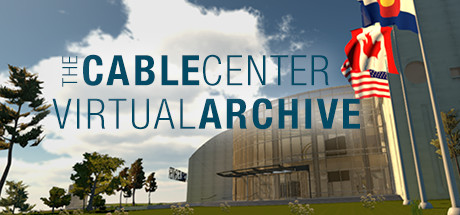 The Cable Center - Virtual Archive
ABOUT THE GAME
The Cable Center is proud to announce our Virtual Reality Archives Exhibit. The Center started experimenting with virtual reality in late 2013 with the goal of capturing objects to share in exhibits and videos. Four years later, we have elevated our work to a whole new level. Website visitors can now download the project, "step into" The Cable Center's building and manipulate cable related artifacts in our virtual archives. You can experience watching our Oral History videos in the virtual John Malone Theater on the big screen. Or, be enveloped in a video in our 360 video theater. A downloadable version is available now for those with an HTC Vive headset, as well as a basic version in 2D for Windows desktop. The Oculus Rift version is coming soon.

Oculus Rift Controller Information
Toggle Press for teleport, X, Y buttons for help. Pointer works with index trigger and to "press" click also with hand trigger at the same time.