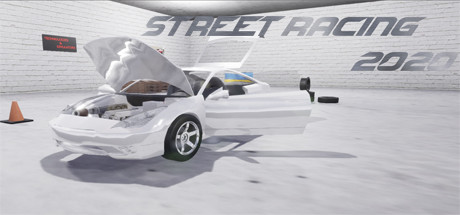 Street Racing 2020
Genres:
Action
Indie
Simulation
Sports
Racing
ABOUT THE GAME
Street Racing 2020 - inovation autosimulator about Street Racing.
This is Story about Street Racer, that want be 1# of Race Champions, who begin on Street Cars to Race of Champions.
On the beginning you have some money and friend of the Racer gift him his car. Then you can Ride to the Main Street of the city and Race with rivals, using real bets on money and prestige, that need to participate in Race of Champions.
First Race in Race of Champions it's qualifying stage: Time Attack Race in the canyon.
After in the Straight Line Race you will be Race with Champion of the previous year, if you win, you will get prize car, powerful car in Street Racing 2020. After you can Race again.
Street Racing 2020 have realistic physics, because the slightest physical impact on the car is taken, dynamic running gear and fuel consuption.
In Street Racing 2020 have 2 cars, they all have different control, wheel drive, mass, aerodynamics, tires coefficient, torque, gears ratio.