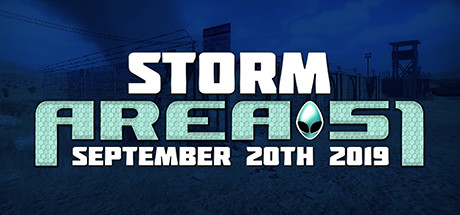 Storm Area 51: September 20th 2019
Genres:
Action
Strategy
Simulation
ABOUT THE GAME
It's 3am, September 20th, 2019.... join the millions planning to storm Area 51 in this alien rescue action simulator. Brought to you by Keemstar, can you survive the break in, find the helpless alien captives and get them safely to their UFO to pilot them out of Area 51 and show the world what the government has been hiding all these years?
Find and explore hidden back routes and enter the legendary Area 51, avoid the guards using classic stealth mechanics, locate the captured aliens and escort them to their mothership! Utilize the other runners as human cover or provide the ultimate sacrifice so that others might succeed! Don't forget to Naruto run so you can outrun those bullets!
5 Full stages of game play each with a different game mechanic. Escape area 51, fly the UFO and even visit the aliens' home planet. Rescue humans, dance with extra terrestrials and visit an interstellar retro arcade. Is it fun? Yes! Is it stupid? F*ck ya, why wouldn't it be?!
With 40 community inspired content patches since releasing in Early Access and voice talents from Area 51 fans and prominent Youtubers calling the action, screaming bloody murder and cheering you on to
free them aliens
what could possibly go wrong? Just be sure to watch out for your cornhole.