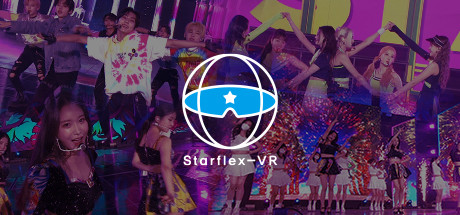 Starflex-VR
Genres:
Utilities
Работа со звуком
Создание видео
ABOUT THE GAME
H.265 codecs must be installed to watch the video.
* It is a platform that you can watch K-POP IDOL's performance through realistic 3D
VR contents

* You can enjoy clear VR contents of 4K quality.

* As a 3D VR music video content, you can enjoy a video that is different from
the existing VR contents.

* You can enjoy various contents of K-POP groups such as performances, music videos,
making films, fan meetings, and V-logs, etc.

* You can watch it through streaming service and download content, so you can enjoy
videos seamlessly.

* VR contents of a new K-POP group are uploaded every week.

* Not only K-POP but also various genres of performance content will be uploaded.

* Starflex-VR platform is available on Steam, Facebook Oculus now. Android & Ios app
will be launched soon.

* Starflex-VR provides English, Korean, and Japanese language setting.
Other languages also will be serviced in the future

* If you add Starflex-VR on your "Wishlist", you can be received updating messages for new content continuously.