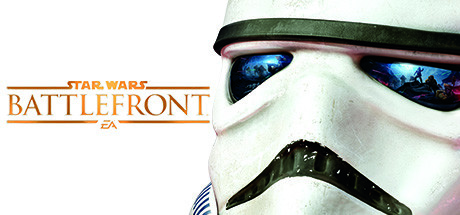 STAR WARS™ Battlefront
Genres:
Action
Strategy
Adventure
ABOUT THE GAME
The
Star Wars
™ Battlefront™ Ultimate Edition has everything fans need to live out their
Star Wars
™ battle fantasies. In addition to the
Star Wars
Battlefront Deluxe Edition, Rebels and Imperials alike will be able to expand their galaxy with the
Star Wars
Battlefront Season Pass, which includes 4 expansion packs filled with new content and an exclusive Shoot First emote.
Features
Immersive and Photorealistic Interactive Entertainment
Visit classic planets from the original Star Wars trilogy, detailed with an unprecedented amount of realism and sense of authenticity that will transport you to a galaxy far, far away. Experience amazing digital replicas of the original Star Wars movie models, brought to lifelike fidelity by DICE's use of photogrammetry technology.
Ground-based Combat on a Galactic Scale
Engage in epic battles on iconic planets including Hoth, Endor, and Tatooine. Also, bring the fight to the previously unexplored planet, Sullust. Command a diverse set of ground-based vehicles including nimble speeder bikes, massive AT-ATs, and more.
Master the Battlefront with Iconic Star Wars Characters
Play as some of the most memorable characters in the Star Wars universe including Darth Vader and Boba Fett. Encounter a variety of beloved characters from the original trilogy such as C-3PO and R2-D2.
Take to the Skies in Epic Star Wars Dog Fights
Pilot the Millennium Falcon, X-wings, TIE fighters, and more of your favorite vehicles in exhilarating aerial combat.
Ultimate Edition Includes:Outer Rim Expansion Pack
Join Greedo and Nien Nunb in the Outer Rim. Blast your way through new maps, grab the latest gear and make it to the extraction point before it's too late.
Bespin Expansion Pack
Journey to Cloud City, where you'll get access to new heroes Lando Calrissian and the bounty hunter Dengar, new weapons and the awesome new Sabotage mode.
Death Star Expansion Pack
The iconic space station joins Battlefront with new maps, deadly weapons, new heroes, Chewbacca and Bossk, and an all-new game mode set in and around the Death Star.
Rogue One™: Scarif Expansion Pack
Experience all-new content inspired by Rogue One™: A Star Wars Story, including 4 new maps, heroes Jyn Erso and Orson Krennic and a new multi-stage game mode.