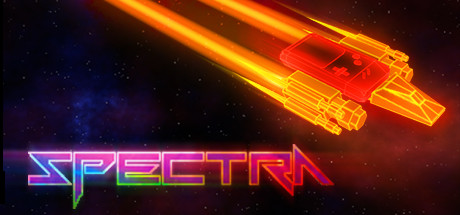 ABOUT THE GAME
Spectra is a dynamic twitch racing game that will keep you on the edge of your seat! Blast your nimble ship down intricate ribbons of light in time to the dynamic beats and original soundtrack by chiptune artist legend
Chipzel
(Super Hexagon, Size Does Matter, Interstellaria).
Be prepared to get your heart pumping as you drift into a trance with just one objective- survive till the music stops! Navigate around obstacles, collect points whilst trying to drive with as much style as possible and stay on the road. As the player progresses through the levels, the speed increases requiring more advanced dexterity to survive!
Featuring two powerful gameplay modes (Normal and Hardcore) with 10 unique music tracks used to generate procedural levels, race against the beat to experience unlimited playthroughs! Staying sharp is essential and reaction timing vital as memory is obsolete with this nostalgia-driven, arcade-like game. Spectra is a veritable homage to arcade games of old; true mastery will require all your twitch skills and the beautiful retro-style graphics will have you just itching to dig up your Atari!
Game Features
Exclusive soundtrack from chiptune legend Chipzel

Procedural levels for UNLIMITED playthroughs