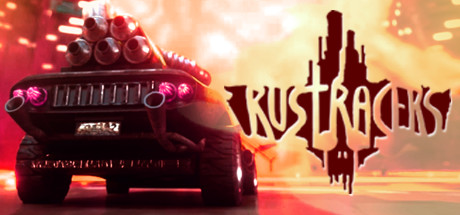 Rust Racers
Genres:
Action
Massively Multiplayer
Racing
ABOUT THE GAME
Rust Racers is a vehicle combat game without traditional weapons, a game based around utilizing your mobility, mass, momentum, and special abilities to destroy your enemies. The world is hostile, so are the enemies and this is where friendships come to die.

Political discourse divided society and as the social contract eroded so did our world.

The United Corporate Government of the remaining world has seized control over the planet,
what's left of it that is.

Production & population is tightly managed to maintain sustained growth throughout the
total collapse of the global ecosystem.

Operational parameters are overseen by The Corporate Authority, a General Purpose Artificial
Intelligence designed to manage human capital through deadly races.

Will you earn your right to live another day in the last city in the world or will your legacy be
reduced to another set of training data for a malevolent AI?
LARGE SCALE MULTIPLAYER
Dive into the arena and battle swarms of equally trophy-hungry players!
HIGH-OCTANE ACTION

Master the high mobility of jumps, boosts, and flight then use your vehicle's momentum, mass, and unique special abilities to annihilate your opponents and be the last one standing.
CUSTOMIZABLE CLASSES
Be the epicenter of chaos and dive carelessly into battle, or plan your actions to meticulous detail. Choose a playstyle that fits you and choose from a variety of vehicles and drivers to achieve victory. Customize your ironclad chariot and ride in style straight to the pits of hell!
GET INVOLVED, GET REWARDED
Join our discord and get unique skins and titles as a reward for being an early supporter. Help us make this game reach its full potential!
https://discord.gg/hE6zkDj