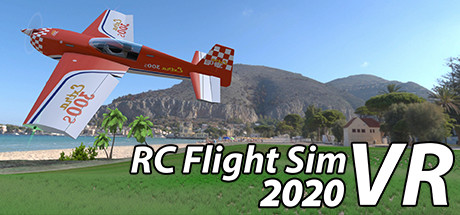 RC Flight Simulator 2020 VR
ABOUT THE GAME
Virtual reality and RC airplanes together! Are you ready for RC Flight Simulator 2020 VR? This is the most epic and realistic radio & remote control simulator in the world! And it is pretty cool, especially in VR!

In this amazing RC Flight Simulator, you will have the opportunity to fly with the most epic helicopters, airplanes, drones, fighters, and airline jets! Famous airplanes and famous RC models.

Now your dream can become true with RC Flight Simulator 2020 VR!

MAIN FEATURES:

• 36 different aircraft
• Variety of aircraft, such as Airplanes, Helicopters, jets, fighters!
• Drones & Gliders!
• USE YOUR RADIO RC CONTROLLER
• 8 different airfields!
- Austria: Graz
- Brazil: São Paulo
- Germany: Wurzburg
- Japan: Osaka
- US: Orlando
- US: San Francisco
- US: Las Vegas
- South Africa: Cape Town

EXTRA FEATURES:

• AWESOME 3D Graphics and realism
• Highly detailed scenario and obstacles
• Highly detailed radio controller
• Accurate Radio Control
• Realistic Flight Physics
• Maneuver check: REAL TIME

Welcome to the best radio Sim: RC Flight Simulator 2020 VR


* THIS WILL BE THE BEST EXPERIENCE FOR THOSE WHO ARE LOOKING FOR A DECENT FLIGHT SIMULATOR on Steam!
** IN VR this is just AMAZING!