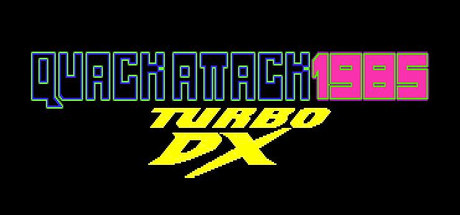 QUACK ATTACK 1985: TURBO DX EDITION
ABOUT THE GAME
Well look what we have here

1985.
DUCKSTER is the coolest duck in the biz. He has all the eggs a digital water fowl could ever want. He ROLLS in eggs. He might have "A DEPENDENCY ISSUE" with eggs.
What sucks about this is that the dreaded GEESE GANG is totally hating on him because they are garbage - and I mean, if you really think about it, no one ever goes "aw, look at that cute goose over there". The Geese are aware of that: it makes them unstable.
Long story short, they want DUCKSTER'S eggs but he's not going to let it happen, because like I said earlier he might have a dependency issue with the eggs.
Collect eggs in a variety of extreme and overwhelming game modes, cool?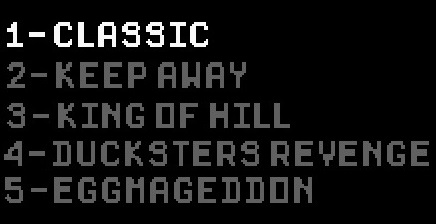 This game is hard so get used to it you puppies

This game is hard, just like DUCKSTER's life.
______________________________________________________________
QUACK ATTACK 1985: TURBO DX EDITION is part of the ATTACK PACK, which also includes SOS and THE GREY MAN! WHAT? THREE WHOLE GAMES? I CAN BARELY FEEL MY FACE!!!!!!
CHECK IT OUT HERE:
http://store.steampowered.com/bundle/2003/