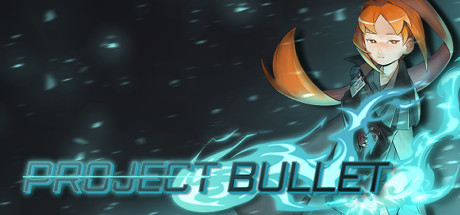 ABOUT THE GAME
Project Bullet is a side-scrolling bullet hell game, which sets in Pistalia, the fantasy world where people get the blessing from their god this power came to be known as ''Bullet'', Escape from the evil empire, find valuable allies, arm yourself with powerful gadgets and destroy all your enemies!
Main story : Project Bullet
Experience the story of "Mikan", test subject of "Project Bullet" and you the Inspector of the project who decide to go against the evil empire, as they escaped the empire facility to find what was taken from them. The journey had only begun and the future is your to see.
Assemble Your Team
Project Bullet's Team System allow to customizes your team to play as :
1 Main Character to be on the play field.

2 Support Character to be called for support skill.

6 "Bullet Gadget" to be equipped and boost your team's performance.
3 Main and Sup characters on release each with unique playstyles and many more on the way!
Over 20+ gadgets customization for your own preferences and strategic gameplans!
Dungeon & Bosses
Fighting in dungeons reward you with great loot and gadgets.

1v1 Battle against the Boss, are you well prepare for an all-out confrontation?
Challenge Mode
Challenge your own limits in undesireable situations!