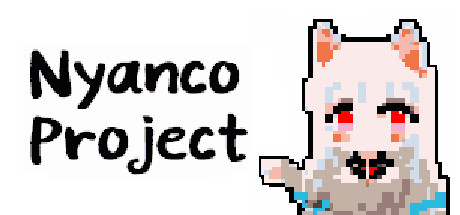 Nyanco Project
Genres:
Action
Indie
Adventure
RPG
Free to Play
ABOUT THE GAME
Nyanco Project
is an Action RPG inspired by Anime doujin games! Train for battle with anime girls in this
free
sequel to Nyanco. @(=´▽`=)/
Features
Anime-inspired art and themes

Recommended for Anime & Manga Lovers!

Parodies of anime girls you might be familiar with!

A challenging, action-packed battle training system

An interesting and touching story with multiple endings
Game Engine
RPG Maker 2003
Disclaimer
Nyanco Project is fictional. Anime characters appearing here aren't related to real world things.
Special Thanks
Alice, nashix, Glow, Endark, CyberGyoju, zzz , ALOVA, Schematist, Garen, ParanoX, Touhou, and you!