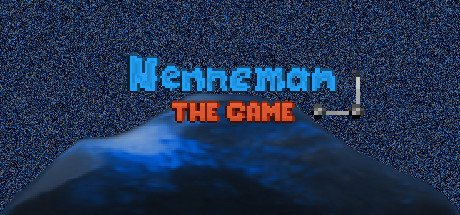 ABOUT THE GAME
NENNEMAN - The Game is a Pixelart-Sidescroller by Vinni Richburgh, in which you can play as one of a few local heroes (first and foremost Nenneman) on their mission to stop evil spirits from destroying their beloved hometown. Will they succeed? Who knows...
"If throwing dipers at stuff is your thing, then this is for you!" ~ Vinni Richburgh

NENNEMAN - The Game began with nothing but a .gif animation that should become our main protagonist. The rest is history.
Inspired by the Fangame "Mario XP" from 2001 and the OGs of Gaming, being Mario Bros, Castlavania and all the others, NENNEMAN - The Game became a passion project taking thousands of working hours to make up to this point. At the moment it's still far from being released but all being said, this it going to be huge!