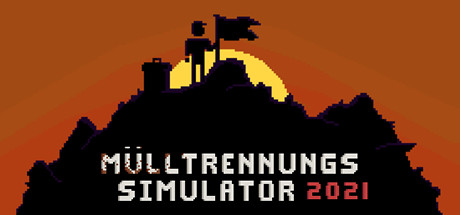 Mülltrennungssimulator 2021
Genres:
Indie
Casual
Simulation
Early Access
ABOUT THE GAME
The Mülltrennungssimulator 2021 is a revolutionary mix of game genres. For this idle game, a quick grasp and a small dose of skill is essential. Because when the state decided to pay premiums for good waste separation, you sensed the chance and bought a landfill. The faster you sort the garbage into the correct bin, the more money you make!
- And by the way, you are paving the way for a more sustainable society!

With more than 3000 level-ups to the 50+ different items and a variety of upgrades, the Mülltrennungssimulator 2021 offers enough fun to make even the worst quarantine a pleasure!