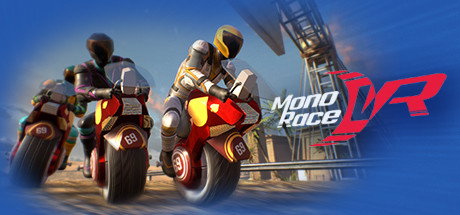 ABOUT THE GAME
MonoRaceVR is a monobike racing in the Virtual Reality with unique controls. Monobike is a bike with only one wheel :) I think you could meet people on the street on an electric Self-balancing unicycles, it looks very futuristic. The electric unicycles has a built-in gyroscope that keeps the balance, and for control you need to use the tilt of the body: leaned forward, the unicycles to balance the body goes forward, to brake, you need to stand up straight or even slightly lean back. To turn, you also need to bend in the right direction. We have transferred this control mechanism to the game. For our game, you do not need to stand or walk, you can play sitting down. Just lean forward and your monobike will start moving. Try it - it's exciting.

You can just ride an electric unicycles in real life, but it is more difficult to arrange races in real life. We did it in VR! Starting from Single play. There will be a lot of tracks available and there will be several ways for passing on each of them. You can go along the main long way, and you can choose a more complex, but at the same time a short way. And there will also be backdoors, for the passage of which you will need to pass a mini-game.

In the career mode, you can train to pass the track for a while, complete tasks, study tracks and train in mini-games. For your perseverance you will receive achievements, and the best players will be able to find themselves in the leaderboards.

Knowing the track and being able to drive along it faster than anyone else is not all, you still need a powerful and fast bike. Upgrade your bike, make it the coolest and most unique: color it, add stickers and a logo. And if you are tired of the bike, sell it in the form of an NFT and start pumping a new one.

And of course, it's much more interesting to compete not with stupid NPCs, but with other players. In multiplayer, you will have such an opportunity! Find your rivals and show that you are the best. And in regular tournaments, you can win valuable prizes: stickers, bike parts and even new cool bikes.

In the demo, we want to invite you to experience our unique controls and leave feedback in the comments how is it cool or poor.