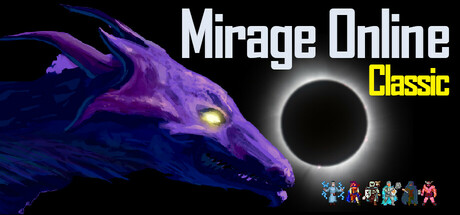 Mirage Online Classic
Genres:
Action
Indie
Adventure
RPG
Free to Play
Massively Multiplayer
Casual
ABOUT THE GAME
Mirage Online Classic is a free-to-play multi-platform retro MMORPG and is the spiritual successor to the creator's 2001 landmark MMO, Mirage Online. Level your character while exploring a vast world filled with quests, monsters and mystery. Create guilds, loot treasure, chat with friends and become increasingly powerful in this fun MMORPG! Also available in your web browser and on Steam.