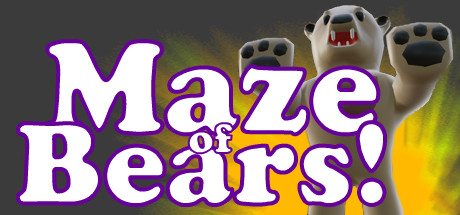 ABOUT THE GAME
Maze Of Bears is an endlessly wrapping grid-based puzzle game in which to find your lost cats, you must evade bears, bulls, spiders, wolves, lasers , land mines, fire, ice, pits, and bear traps. To solve each of the 150 levels you'll learn how to push, pull, rubiks-slide, defuse, mirror-bounce, stealth, heat, freeze, climb, dig, teleport, tornado, clone and sneak.

Every level has a new idea. Starting simply, you'll soon learn how to use each of the 16 different bonus powers to manipulate the interactions between the 30 different types of block. Things slowly get very complicated, especially given that every level wraps the top and bottom, left and right of the screen. Fortunately the hint system spells out how to complete every level, so you won't get stuck.

Add to that a simple to use Level Editor, and a customisable Random Level Generator, so there's that...

150 levels are waiting for you...