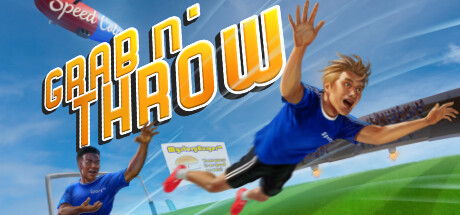 ABOUT THE GAME
What would happen if we could throw entire stacks of people around? Ridiculous sports are what would happen. In Grab n' Throw, take on the role of an athlete with Totally Natural upper body strength and play the full-contact games of the near-future against human and AI players.
Fluid movement - Jump first-person from teammate to teammate, grab, throw

Interactivity - If it exists, you can do something with it. These games aren't your average sports

Sustainable multiplayer - Buying a primarily-multiplayer indie game is a risk. What if there aren't any players? Grab Throw is designed with this in mind!


Each game is designed to be fun with just two players, and scale up from there

Match-making fills empty waiting sessions first to ensure everyone has someone to play with

If a new session has to be started you get immediately thrown into a match against AI while waiting

Utility AI - Responsive AI that makes choices based on the state of the game and the expected value of each action
Bombarda - Imagine dodgeball crossed with soccer, except instead of balls you throw stacks of your own team-mates. Take the offensive and try to win on goals, or hang back and smash into the other team to beat them with outs.

VolleyBash - Throw your team-mates across the net to score goals by slamming into the ground on the other side.

More to come...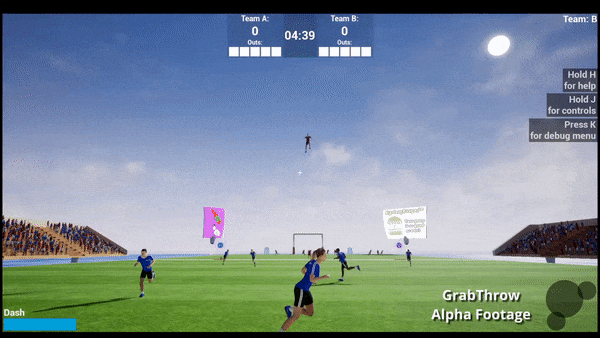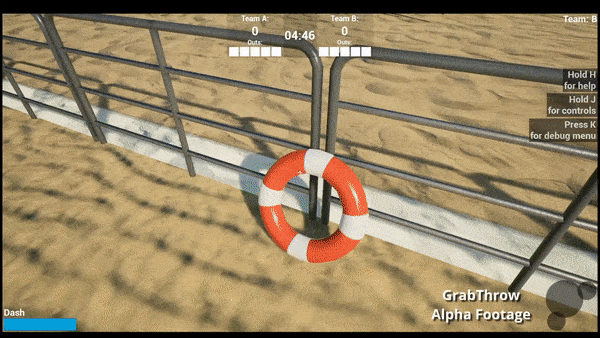 Wishlist and join the Discord to be the first to get invited to upcoming betas.
Cover art by Zefanya Maega.