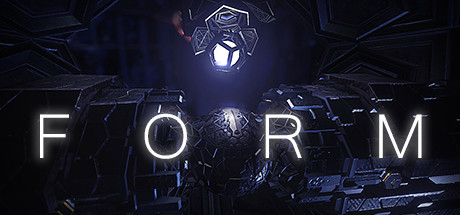 ABOUT THE GAME
Charm Games brings you FORM, a surreal adventure that unfolds within the confines of the human mind.
Dr. Devin Eli is a brilliant physicist at the global technology mega-conglomerate Mindful Laboratories. Working in seclusion at an atmospheric research facility in the Alaskan wilderness, Dr. Eli is on the brink of uncovering the meaning behind a mysterious signal coming from a secret artifact - The Obelisk.
Playing as the gifted Dr. Eli, you have superhuman powers of geometric visualization - the unintended consequence of a childhood trauma. Use your powers to follow the signal through The Obelisk and explore dream-like memories to unlock puzzles in your own mind. This path could lead you to a new existence…or it could leave you trapped in your past forever.
Charm Games is a small independent studio of industry veterans from Vancouver, British Columbia, Canada. The games we make are passion projects for our whole team, based on our shared belief that virtual reality can make the impossible possible. Since releasing FORM, we have been humbled by your support and enthusiasm. Please enjoy!
FEATURES
Unique puzzles built for tracked motion controllers.

Beautiful, transforming environments you can only experience in VR

Play at your own pace, no death or timers.

Designed for maximum comfort.
---
"...one of the strangest, most intriguing virtual spaces I've seen in any VR experience yet." - IGN
"Logic and shapes take the player on a surreal trip." - Polygon