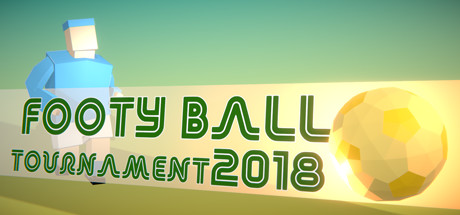 Footy Ball Tournament 2018
Genres:
Action
Strategy
Indie
Simulation
Sports
ABOUT THE GAME
The auto-run football game with fast, high-tempo games of football. Only a mouse is required as it is designed for ease of play.

Manage the players and decide on the tactics, then play the matches. Make passes, tackles and score goals!

You can start straight away in the Finals of the tournament, or take the longer route and nuture your chosen team through qualifying.

- Be the player, be the manager.
- Auto-run with intuitive controls.
- Decide on tactics and formations.
- Finals and Qualifying.
- Choose from over 100 national teams from all the major continents.
- All players are fictional and randomly generated, some may even have special abilities!
- Multiple camera angles.


NOTE - mouse and touchscreen only (a game controller is not required). Laptop touchpads are NOT recommended. Suitable for tablets such as the Linx Tablet.