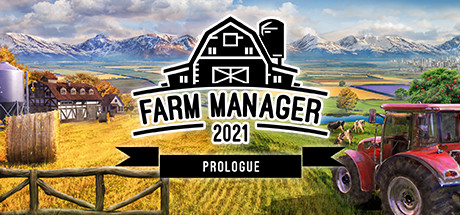 Farm Manager 2021: Prologue
Genres:
Strategy
Indie
Simulation
ABOUT THE GAME
Get ready for a logistic challenge in the next part of the best-selling series, which has been sold in over 70,000 copies! In Farm Manager 2021: Prologue, as a farm manager, you have to ensure the right level of harvest, employee satisfaction, animal health, equipment efficiency and proper crop processing. Thanks to the new, more intuitive interface, employee management is even simpler. The layer mechanic will allow you to spot the most important events on the farm faster. 
In Farm Manager 2021: Prologue you will find even more plant species to grow. Now also organic ones! Grow fodder beets, grass, oats and tomatoes. Observe plant growth. The new mechanics allow automatic field management using available employees and machines. 

Enjoy a variety of machines that you can use when working in the field. Buy and sell them on the stock market. Look for bargains among used machines. 
In Farm Manager 2021: Prologue you will find cows, sheep, goats. For the first time, you will be able to set up a deer farm. 
Logistics building, mechanic's garage, veterinary clinic and much more! The logistics center will allow you to transport larger quantities of resources and products easier and faster. In the mechanic's garage, they will take care of your agricultural machinery. Employees from the veterinary center will ensure the health of your farm animals. 

Prepare fields in spring, care for plants in summer, harvest crops in autumn and grow plants in greenhouses in winter. The weather can be dangerous for your farm - a thunderstorm can cause a fire that will damage your buildings. 
A satisfied employee is a good employee! Hire permanent and seasonal employees. Keep employees satisfied, control payroll and overtime. Increase their qualifications through trainings. Remember that everyone deserves a rest. Angry employees can leave at any time, so it's really worth taking care of them."