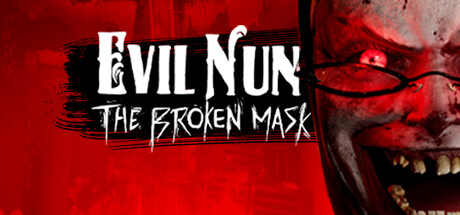 Evil Nun: The Broken Mask
ABOUT THE GAME
You have been invited to a religious summer camp that promised to be the ideal place to make friends and spend the summer, but it finally turns out to be a hoax and you have ended up locked in a school guarded by an evil nun.

Evil Nun is a horror game in which you will have to escape from Sister Madeline, a nun who punishes children with her giant hammer. You will want to escape from school as soon as possible, but you will soon discover that you are not the only one trapped and you will have to solve all kinds of puzzles to complete the game.

One of the most popular horror games for mobile devices comes to Steam completely redesigned with new puzzles, scenarios and graphics that will make you live a horror adventure like never before.

Play stealthily and hide from her, or dare to start a chase around the school. Each game will be different. The nun's AI will surprise you reaching every corner of the school.

The game is divided into 6 chapters through which you will discover new parts of the school and discover mysteries of this story.