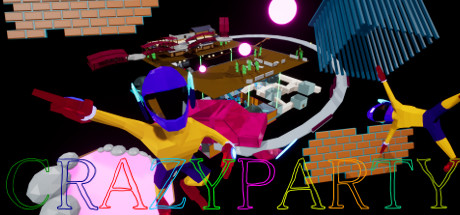 CrazyParty
Genres:
Action
Indie
Early Access
ABOUT THE GAME
It is a game where you move in a wide map in all directions using 12 cards of your choice, and play against or cooperate with other players to play mini games.
Depending on the composition of 12 cards, the action that the player is good at changes, so you can change the cards as appropriate depending on the situation and act in an advantageous way over other players.
There are many games with vast maps, but none are as wide as this one, including height. With a card configuration that enhances mobility, the exhilaration of moving this map endlessly can not be experienced in other games.