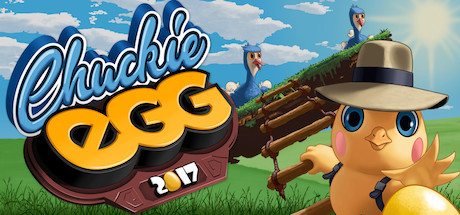 ABOUT THE GAME
Harry is here and it's an all new adventure!
Join the intrepid explorer as he searches for and collects hundreds of golden eggs.
Guide Harry from platform to platform, level to level, grabbing every last egg you possibly can! There's over 35 levels to complete, including new bonus stage levels that are exclusive to this edition of the game. Each level is a tricky mix of platform action with ladders, elevators, enemies and more.
And watch out because just as you think you have everything mastered, Bertha, Harry's arch enemy will join in and she's not friendly to Harry's egg collecting antics! In fact, she's is not going to stop chasing him until she's put an end to Harry once and for all!
Once you've got a few levels under your belt, try one of the other game modes. There's Hard mode that offers a real challenge for even the hardiest of platform warriors. Or, there's Survivor Run: See how far you can get on just one life and try for an 'A' Grade score. It's quite a bit harder than it sounds.
And if that's not enough, Time Trial mode turns Chuckie Egg 2017 into a full-on speed-run competition. See if you can beat our best times, and unlock some achievements if you can!
Chuckie Egg 2017 is a thoroughly modern take on the retro-style platformer game with vibrant art, modern controls and movement, and music that will likely have you humming along while you play.
Game Features:
- 30 main levels spread across three unique themes
- Four unique bonus stages. Collect all the eggs on each stage for a truly rare achievement.
- Four Game Modes: Normal, Hard, Survivor, and Time Trial.
- Mountain Madness mini expansion pack with six all-new levels, art and music.
- Colorful, vibrant cartoon style graphics.
- Twelve Steam achievements
- Full controller support including single key exit control option, and user-definable keyboard controls
Tested Controllers
- Logitech F310
- Xbox One / 360
- Sony PS4
- Steam Controller
For any support issues, please contact us via email at:
[email protected]
Want Harry on your phone or tablet? Get the mobile version of the game at: http://www.chuckieegg2017.com
Follow Harry on Facebook: https://www.facebook.com/ChuckieEgg2017
17 Nov 2018
History The original Chuckie Egg was released in 1983 on the BBC and converted to many 8 bit systems, in fact 1983 was a very good year as 3 iconic games came o...
Read more