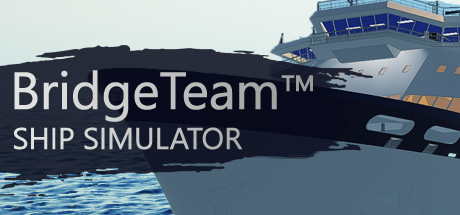 BridgeTeam: Ship Simulator
ABOUT THE GAME
BridgeTeam: Ship Simulator
Sail the open ocean or test your skills in docking at busy harbours. Use the radar to show trails and prevent collisions. Bridge Team: Ship Simulator is a ship simulator built from the ground up, and aiming to build on the legacy of the previous ship simulator series (note: we are not affiliated with the previous ship sim devs in any way).
Instead of a user manual, we've decided to make a video on basic simulator operations. You can find the link at the bottom of this description.
Bridge Team contains:
- Highly realistic ships
- A fully functioning RADAR with True & Relevant Motion Trails.
- Planned features coming soon: EBL, VRM, and Parallel Index lines.
- Basic conning screen
- Basic autopilot system
- NMEA support via TCP/IP protocol - connect to real world ECDIS and other NMEA equipment
- NMEA currently supports $GPRMC format. We plan to add other formats too. We can also satisfy any NMEA formats by request.
- NMEA currently is via TCP/IP only.
- Ocean system with bow and stern wakes
- AI ships
- Realistic wind/tide effects
- Accurate simulation models
- ... and much more!
YouTube link to user manual replacement video:
https://www.youtube.com/watch?v=rVrdiZrwq3c