Battlecruiser Generations
ABOUT THE GAME

THE BATTLECRUISER SERIES
In celebration of the 25 yr anniversary of the first release, this compendium contains all 4 games in the Battlecruiser 3000AD series which was first released in 1996.
Each game is based on the last patch released for it, and is preserved in its original format. Every model, world, feature and bug, are all meticulously preserved in their original state to bring you the true experience of what it was like back in the day.
WHAT'S IN THE COMPENDIUM
Battlecruiser 3000AD (1996) - DOS (1.01D7C)

Battlecruiser 3000AD v2 (1998) - DOS (2.09)

Battlecruiser Millennium (2001) - WIN (1.0.03)

Battlecruiser Millennium Gold (2003) - WIN (1.01.07)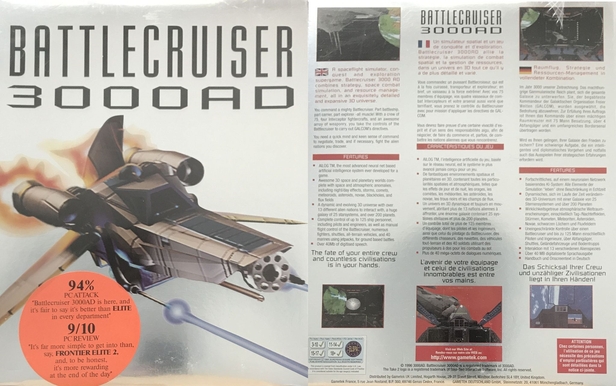 Go back to where it all started and be a part of the history of one of the videogame industry's most recognized brands.
All our games released after the original Battlecruiser 3000AD are based on the same rich, expansive world - improved over time and across various titles. While the Battlecruiser games focused on capital ship management, space & planetary exploration, and trading, later titles (Universal Combat and beyond) included even more gameplay action with full first-person mode in space and on planets. You can find those games here on Steam.
REQUIREMENTS
Each of these games has been restored and tested to work under Windows versions from WIN98 to WIN10.
The Windows games can be run as-is under Windows. For Windows 7 and up, you will need to run in Windows XP SP3 compatibility mode.
The MS-DOS games require the use of DOSBOX under Windows OS. They can also run in a virtual environment such as VirtualBox with MS-DOS 6.x. You can find pre-built virtual images for MS-DOS or FreeDOS or even build your own image from scratch. Complete setup and runtime docs are provided.
MULTIPLAYER
All games are single-player only. The multiplayer mode (a separate executable) in Battlecruiser Millennium Gold has been removed due to the master servers no longer being in operation.
TOTAL COMMAND & CONTROL
Command and control a military Battlecruiser complete with manual flight control of 4 fighters, 4 shuttlecrafts, 4 all terrain vehicles in space and over gorgeous planetary landscapes. Assign orders to over 150 ship personnel including officers, engineers, medics, marines and fighter pilots. Mine planets and moons. Attack space and planetary targets using fighters, all terrain vehicles or marines. Deploy or extract personnel and items from space or planets. Orchestrate invasions in any part of a huge game galaxy including strikes against space borne starstations. Order your ships and personnel using a variety of commands such as search and destroy, strike, escort, defend and many more. Use transporters to beam personnel to and from surface strike zones. Attack surface assets from space using devastating orbit to surface weaponry. Launch probes to remote regions to gather intel and stage your attacks. Trade hundreds of items with dozens of stations and bases.
IMMENSE, FULLY DYNAMIC UNIVERSE
Features a fully dynamic and evolving universe with over 13 alien races, including the feared Gammulans and irritating Vesperons. Interact with 25 castes including military, raiders, assassins, scientists, traders, diplomats etc. Each with a unique agenda. Visit 25 starsystems containing 75 planets and 145 moons all modeled in 3D. Traverse this huge universe using wormholes, jump gates and other anomalies. Search asteroid fields for cargo pods or lure your attackers in and watch them die. Soar above the cloud layers of Earth, drive over the craters of the Moon and Mars or explore the vast rings of Saturn complete with rocks and debris. Visit a variety of moons and planets with different topologies, climate zones, cities, bases and other attractions. Watch in real time as the Sun goes down, night falls and stars fill the sky. Explore planets or space regions for days on end with no restrictions or limitations. Observe as this huge universe evolves around you and continues to evolve regardless of your actions. Visit regions as alien nations wage war on each other or watch such skirmishes as military ships engaging in combat against raiders threatening traders, diplomats and other harmless castes. Join in the fray or cloak your ship and go about your business undetected. Destroy stations and other surface based assets and observe as they are rebuilt over time and reinforced with more advanced components. A universe like none other in any game this side of the known universe.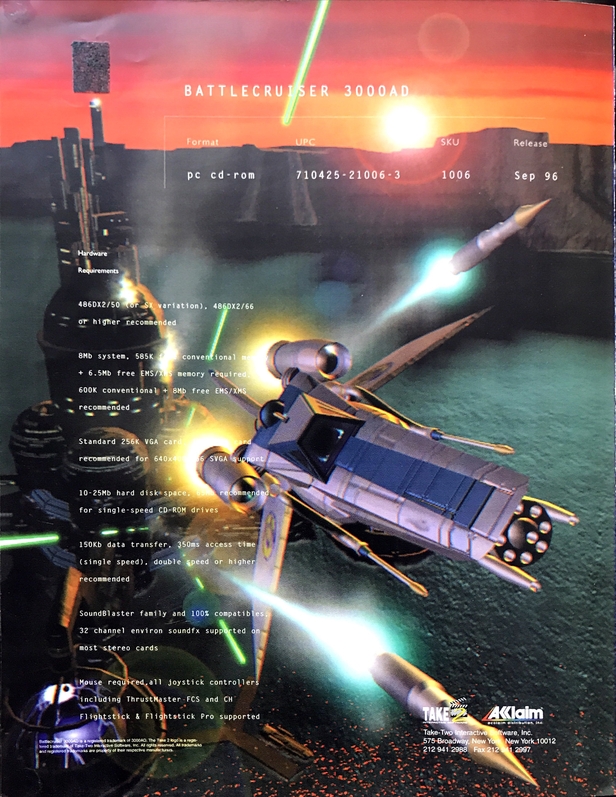 THE FIRST FULLY MODELED STARSHIP
The first fully modeled starship. Access a variety of computer systems for personnel control, engineering repairs, tactical command, cargo manipulation, communications, navigation, power allocation etc. Repair and upgrade your ship systems with a detailed parts database containing dozens of components. Observe your crew as they move between decks or get stuck and take injury at locations with broken decks. Monitor their stats including artificial intelligence, fatigue, health and a variety of other attributes. Personnel move to a myriad of ship locations including their quarters, the galley, bridge, engineering etc. Watch your marines spring into action as they go in search of escaped prisoners or engage in combat with intruders that board your ship. Evacuate your personnel from decks that are subject to radiation due to reactor core breaches or quarantine your away teams that come back with infectious diseases. Clone dead officers from stored DNA signatures or hire marines and engineers at starstations. Stock up on rations or watch your personnel die of hunger. Assign your combat pilots to fighters or your marines to all terrain vehicles based on skill. With access to this complex ship, an awesome array of weaponry and a dedicated crew, the decisions you make can mean the difference between life and death as you assume full command control of your ship and crew.
PLAY IT YOUR WAY
Most games lock you into a linear plot and if you manage to break free and finish the game, you have no choice but to shelve the game and go in search of another to fill the void. In this game you decide how you play, short term, long term or forever. The choice is yours and the variations are endless. With three unique modes of play, you can choose to either wander the universe as a Commander in Earth's galactic force, Galactic Command, carrying out your duty of maintaining law and order in allied territories or explore the vast reaches of space. You make your own rules but step out of line and face a court-martial or worse, make a bad decision and your crew die. Decide what you want to do, where you want to go and how you're going to carry out your goals. Do you invade a planet today or join an NPC controlled force as they attack an enemy station deep in hostile territory? Do you mine for valuable Iridium or do you destroy hostile assets for experience points that eventually lead to increase in the ranks? You can also join a campaign in the Advanced Campaign Mode scenario consisting of a series of missions that are directly affected by the ever changing universe. You can either follow the mission path or ignore orders and move on to the next task in the campaign. To get you going and hone your combat skills, enter Xtreme Carnage and take on space and planetary hostiles as you familiarize yourself with the operation of your fighters. The choice is yours, either way, one day, you're going to die. You may as well die with a medal and for a good cause.