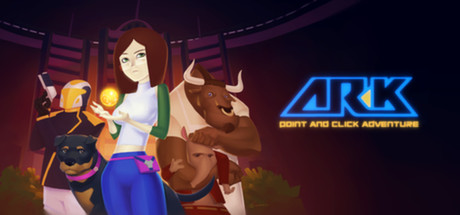 ABOUT THE GAME
AR-K
is a classical point and click adventure with an updated twist.
IMPORTANT
:This pack includes episodes 1 and 2 of AR-K
AR-K: Gone With The Sphere
AR-K: The Girl Who Wasn't There
Episode 3 is now available on Steam!
AR-K: The Great Escape
Alicia Van Volish is a former cop and current journalism student who wakes up after a one-night stand with a terrible hangover and a lot of questions: How much did she drink? Did she really take that guy home with her? What was his name? And what, exactly, is the Golden Sphere, the mysterious object that seems the source of all Alicia's woes?
14 Jul 2022
I remember going on a run that was an uneven melting pot - or perhaps just very foggy patchwork? - of hoarding games, connotated in my subconscious mind as a ra...
Read more
03 Sep 2020
I always hate to give negative reviews for small indie games, but that's what I'm going to have to do for AR-K. I actually tried playing this game twice, with ...
Read more