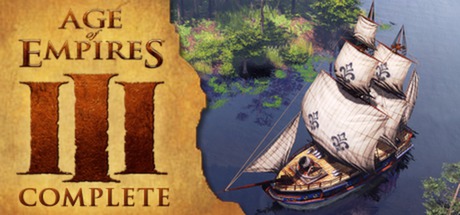 Age of Empires® III (2007)
ABOUT THE GAME
Effective September 1, 2021,
the multiplayer service for the 2007 version of Age of Empires III: Complete Collection currently on Steam will no longer function. The critical factor driving this change is that the ESO domain on which this multiplayer service currently resides is no longer under Microsoft's control and it will be repurposed by its new owners on that date.
To continue accessing the multiplayer services:
We have created a patch that points to a new backend owned by Microsoft that you must manually install prior to September 1, 2021. Due to the age of the title, we have no way to automatically apply the patch for you and you will have to come to our website download linked below to apply the patch manually. We apologize for any inconvenience this may cause.
The AgeIIIESOPatch_Full will allow you to access multiplayer services without routing through the deprecated ESO service. It is important to install the patch for additional stability and reliability in the multiplayer environment and avoid issues accessing multiplayer matches. Download and install the patch manually from the official
ageofempires.com
website:
https://aoe.ms/aoeiiipatch
.
----------
Immerse yourself in the award-winning strategy experience. Microsoft Studios brings you three epic Age of Empires III games in one monumental collection for the first time. Command mighty European powers looking to explore new lands in the New World; or jump eastward to Asia and determine the outcome of its struggles for power.