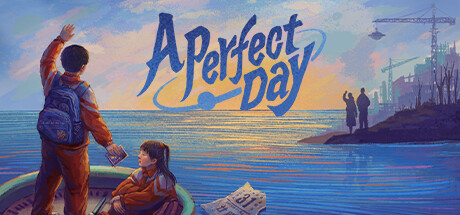 ABOUT THE GAME
ATTENTION: The game only support simplified Chinese now, and we will support English and more languages in the near future.
A Perfect Day: 1 Day Ver.
is available now! It contains the content of the "0th" Day, brings you to the last day in 1999, and allow you to experience the day as a Chinese kid names Liang Chen.
The playtime of the demo is around 45 minutes, all the save data, achievements can be used in the final released game. Besides, we have prepared a bonus to you:
A New Way To Play
Explore a winding narrative,
a puzzle bound by the shackles of time,
memories built into a serpentine labyrinth.
Inspired by the storytelling of Jorge Luis Borges,
adventure and truth await you in "A Perfect Day".
A Rich Story
Details in every corner and unique game systems express
the inspired collective experience of Chinese youth at the turn of the century.
Complex Characters
"A Perfect Day" honors and affirms the legacy of visual novels.
Follow and come to know a diverse cast of characters,
then rewrite their stories.
Magical Realism - New Wave
Inspired by magical realism,
the style and structure of French New Wave films,
and the works of Truffaut, Tarantino, and Jia Zhangke.
A game, yes - but a story, first.
Experience Life Itself
This is your perfect day, yet perfect it will never be.
Go. Go back to them.
Go back to 1999.
Go back to that perfect day.